Simply place the plyBlox component on an object and you can start adding logic to it by dropping in blocks that should be executed when an event is triggered.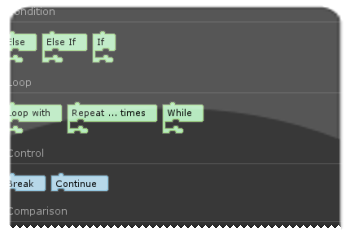 Control what Events are executed by grouping them in States. Access to flow control like loops and conditions. Blocks can be used as fields in other blocks.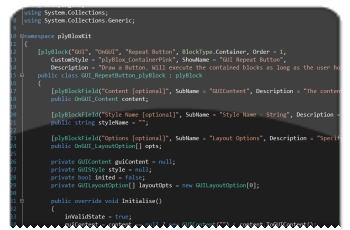 No Block for it but you can code? Create a new block. You can easily and quickly add new blocks to plyBlox via the provided API.